I came across this summer salad recipes on the web and I tweeked it a bit to fit our taste.  Most everything I make I do on a "taste test" basis, meaning if it doesn't taste good then I modify and add until I am happy with the results.  That was the case with this salad.   It has become a favorite of everyone in the family, and with 12 different opinions, that says a lot.  Make it for your next potluck.
4 large boneless, skinless chicken breasts, cooked and chopped

1 pkg turkey bacon, cooked and chopped into bite sized pieces
2 -12 ounce corkscrew pasta, cooked and drained
2-14.5 oz cans of diced tomatoes, drained
1 1/2 cups of miracle whip
4 Tablespoons of BBQ sauce–we use sweet baby rays
2-3 green onions chopped
salt and pepper to taste
This recipe makes a nice sized bowl, great for large families or for picnics.
cook ,drain, and rinse your noodles in cool water set aside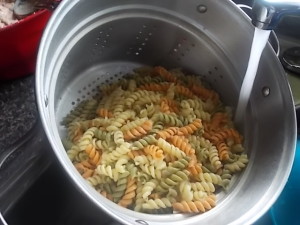 chop your chicken in food processor or with a knife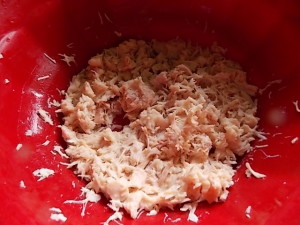 add drained diced tomatoes
add chopped bacon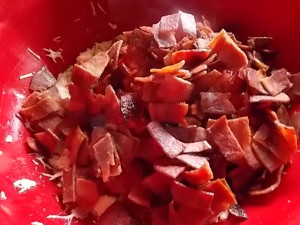 add green onion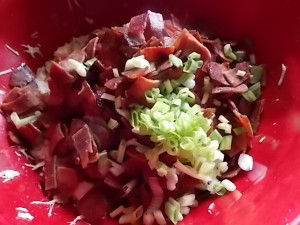 add miracle whip, bbq sauce, salt and pepper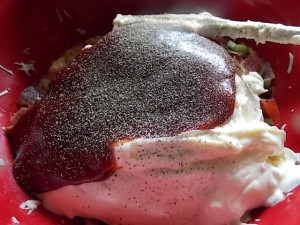 mix all together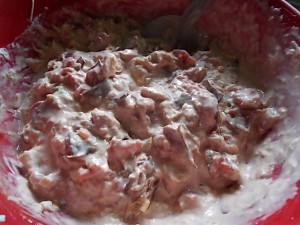 add your noodles and mix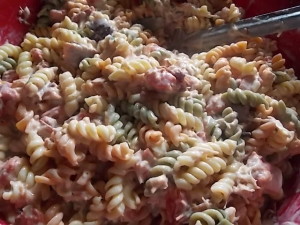 Variations:
This would be really good with a packet of dry ranch powder mixed into the miracle whip.
Tweak the BBQ sauce a bit, depending upon what your preferences are.
You can make it healthier by adding a container of nonfat plain yogurt plus 2 Tablespoons of miracle whip, in place of the 1 1/2 cups salad dressing.
chop up some sweet bell peppers
if tomatoes are in season, by all means use them instead of canned
you can eat this warm or cold, tastes great either way
Easy and delicious.