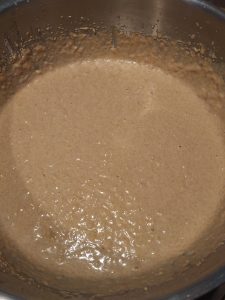 The recipe here makes 10 waffles.  We triple the recipe for our family.
2 cups flour
2 Tbsp sugar (we use raw)
1 tsp salt
3 tsp baking powder
2 eggs
1/4 cup oil(we use coconut oil)
1 3/4 cups milk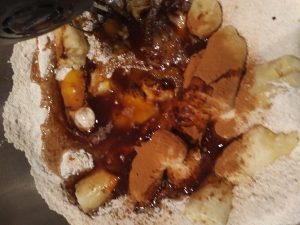 I then added some thawed bananas.  If your mixture is too thin, add a little bit more flour to make your batter thicker.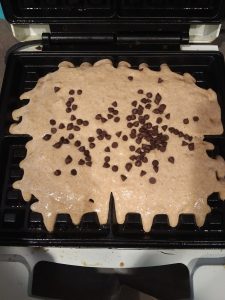 I poured a cup of batter onto my waffle iron and sprinkled some chocolate chips on top.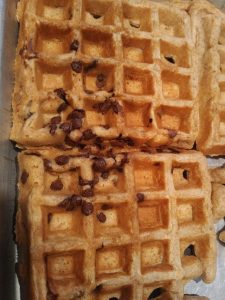 I then just stacked them in my big pan until the batter was gone.  We serve with pancake syrup or a simple strawberry syrup made in the blender with frozen strawberries, sugar, and water.