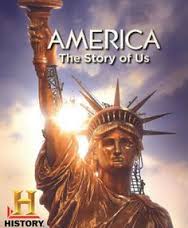 After watching these videos, I knew that I wanted to create an American History full year curriculum for my daughter based upon these shows.  Well this was the year we decided to do it and I want to share it with you for FREE.
This is based on a 40 week school year.  I broke it up into weeks and then let your child work at their own pace.  Typically each week they are required to do the following:
define the vocabulary words as state in the study guide
read a little background on each video
read a book and write a page report on it
watch 1-2 videos that deal with the time period being taught
complete additional activites, if applicable.
You can either purchase these videos, which I would recommend doing if you are having a hard time obtaining a copy , or borrow them from your local library.
Here is the link to the study guides, I copied the information and put it in the downloadable yearly lesson plans.
Some of the books, I have recommended have the words Melcat written after them, that is just to inform my daughter that they are available through the inter library loan program.  Most of the videos are from our local library or available on Netflix.
I am using this for a high school course, you can probably use with an advanced middle schooler as well.
Click here to download the complete FREE lesson plans for America the Story of Us.