Okay, what started out as an overabundance of eggs, turned into a few meals for my family.  I am working on using up the leftovers that we have in our home this past week.  Upon counting we had over 12 dozen eggs in our refrigerator this past week, yikes!?!? It seems it is either not enough eggs to make a meal with, or way too many to count. I can't complain at all, I just need to come up with some creative ways to use up those eggs.
The first thing I made, was a batch of homemade brownies made from a recipe from my friend, Danielle. It used 6 eggs for each 9×13 pan.  I made two pans–cha ching!!! One dozen gone.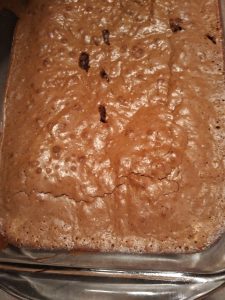 Then while that was cooking, I started filling my big pot with 2 dozen eggs and covered them with water.  Making hardboiled eggs for us to munch on for snacks—Two dozen gone!!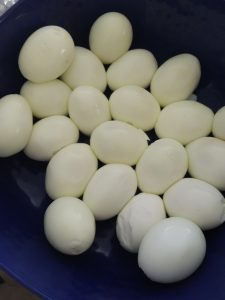 Then as that was boiling, I had to move fast, because I knew that I would have to peel them, I started cracking four dozen into my mixing bowl.  I then added about two cups of milk and whisk away.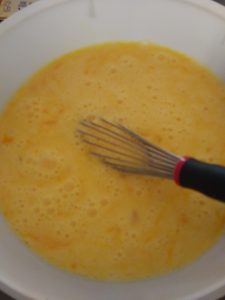 I got the griddle out and added my grapeseed oil and started coating frozen pieces of bread and making traditional french toast.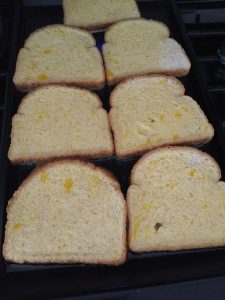 One loaf of bread gone and 2 more dozen eggs!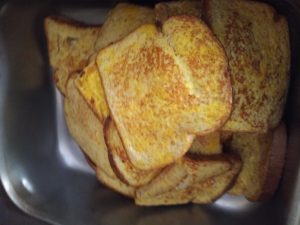 While that was cooking, I had an open burner so I fried up some turkey sausage links to go with our breakfast dinner.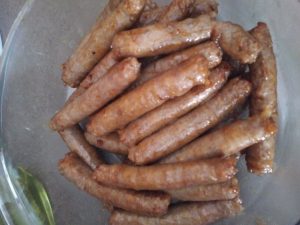 Then a child came in and asked if we could have some smoothies to go with our breakfast dinner. Sure, why not add one more thing.  This was easy. One jar of homemade yogurt in the blender, about 1/3 cup sugar, handful of frozen blueberries, bananas and strawberries and blend away.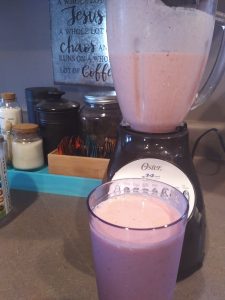 Some wanted more blueberries on top so I added them. Others wanted homemade chocolate granola.  Yummy!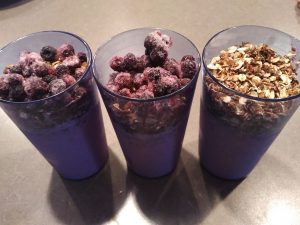 After the sausage was done cooking, and my French toast was done cooking, I chopped up a package of ham that I had in my freezer.  I used half of it in the pan and heated it up.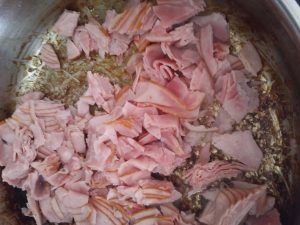 I then put the remainder of the eggs in the pan. Two more dozen gone!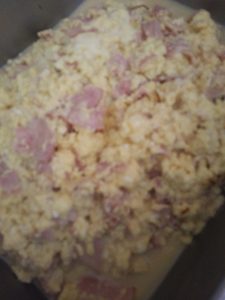 As my brownies were nearing to be done, I whipped up an angel food cake as well—–love these!!!!'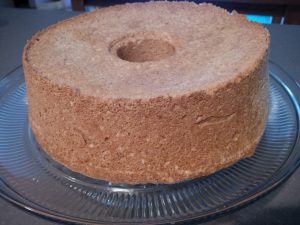 I took the other half of the ham and made chicken cordon bleu casserole for tomorrow's dinner.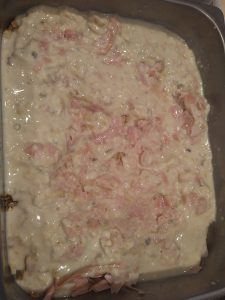 That was how I got rid of 8 dozen eggs in less than an hour's food prep!