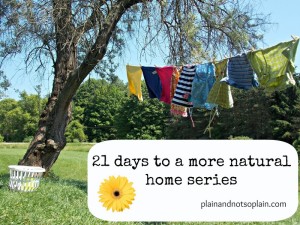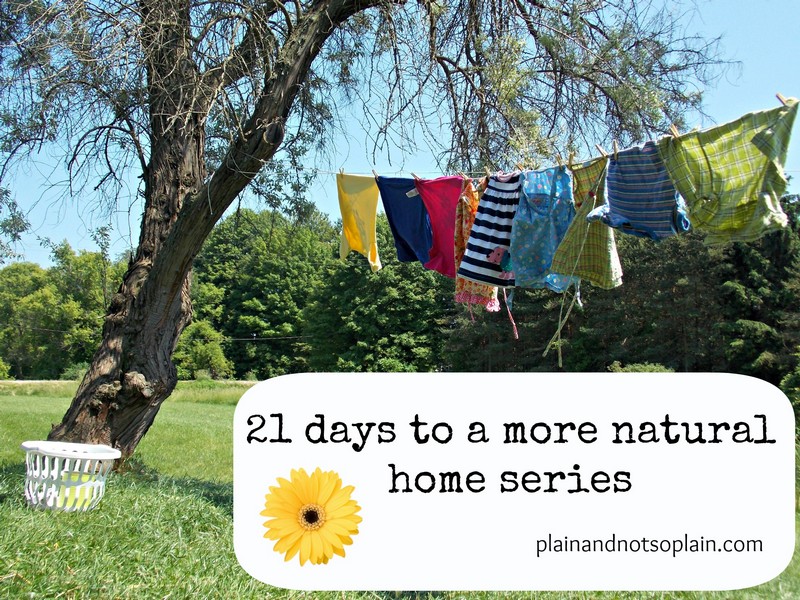 On day three of our challenge to make our homes more natural our next step is actually buying the products you need.
This is where you will have a small expense in the beginning but it will even out over time.  Most of these items you can buy at your local grocery store.  Some you my have problems finding and will have to order online but find a place that does free shipping and then it doesn't cost much.
Things to buy
borax
baking soda
washing soda
vinegar
alcohol
peroxide
fels naptha bar soap
Dr Bronners soap
essential oils—I have peppermint and orange
tea tree oil
3 good spray bottles – try and get 3 different colored ones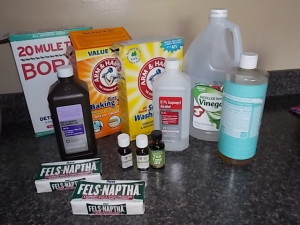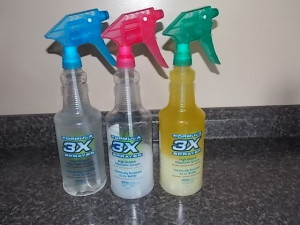 Most all I purchased at Walmart.  Make sure to buy the more costly spray bottles ($3) as they will last longer than a cheaper one.  The only thing I bought online was the essential oils and Dr Bronners soap.  I got mine from vitaminshoppe.com but check the prices at amazon as well.
Once you gather all your ingredients we will begin by making your all-purpose household cleaner.