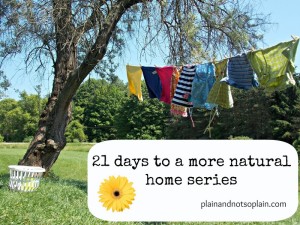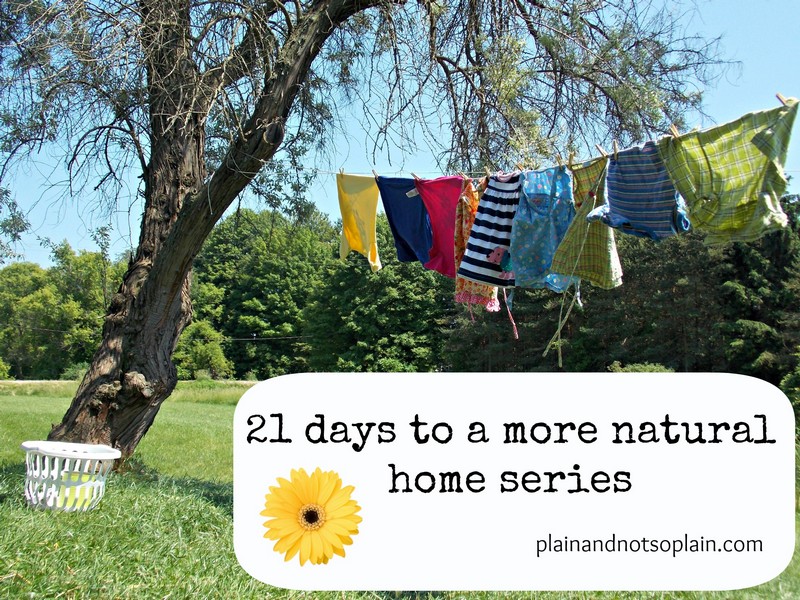 Fabric softener and dryer sheets may make your clothes feel soft and smell fresh, and they help prevent your socks from sticking to your blouses, but they also do something much worse.
This is something I have gotten rid of in our life.  We have no need for it.  Our laundry has washed fine for the last 5 years without fabric softener.  My family is used to how their clothing feels, adding a chemical to make them softer they don't really need.
What many people might not know is that fabric softeners and dryer sheets are actually really bad for you. Why? Because they contain a lot of chemicals that the EPA has classified as dangerous. And because we use dryer sheets at the end of the laundry process, these chemicals don't get wiped off our clothes until our skin wipes them off.
On day 2 of our series I have listed many of the real dangers associated with toxic cleaners, fabric softener is rated on that list as well.  I would definitely avoid this product and choose a more natural approach for your families health.
So why do you use fabric softener?  I don't know.  But I do know that there are many natural alternatives.  Fabric softener leaves a film on your clothing.  It covers your dryer vent screen, which you need to wash periodically or will cause a fire.
Here are alternatives you can do to help "soften" your clothing, if you feel the need.
add a cup of vinegar to your rinse water
use wool balls in the dryer, these can be homemade or purchased, they are about the size of a tennis ball and shorten dryer time

day 12 of our series we will be looking at natural spot and stain removers