This past year was my first year of advertising in a National Homeschooling Magazine.  I wanted to help reach out to a bigger audience then I could do from my little corner of the mountains and I felt through  a print magazine was the way to do it.
Through this endeavor I have met many more people and have been able to share my free curriculum to others who cannot afford it or who want a more simpler approach to homeschooling.
Anyways….to say all of that I was so excited to see that I had won a 2017 Readers Choice Awards from Practical Homeschooling Magazine.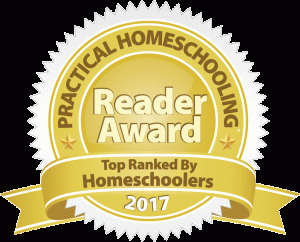 This award is voted upon by the readers and I was so excited to hear that my home economics series  was nominated a few months back and then to find out that I had won a part in that, is exciting!!!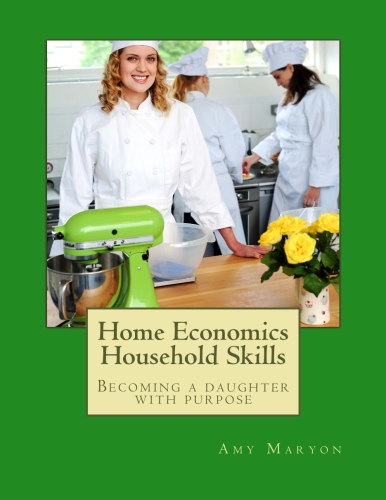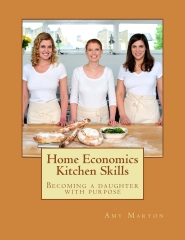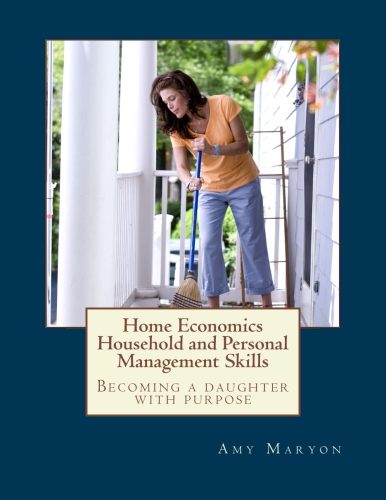 Since this is a readers choice awards I would like to be able to offer a way of saying thank you.  Most of my readers may have my home economics books or you have already been through the free course of the books here on my blog.  I thought I would offer something different.  I have been busy working on a new book this past month and I would like to offer it to you for only $5 through the month of March.  This book retails on Amazon for $20 and as an ebook normally for $10.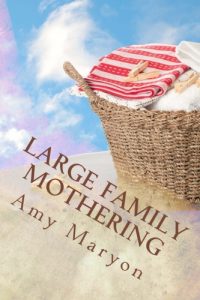 This book includes everything that I do as a homemaker in my large family home.  It has over 340 pages and  is packed full of systems, routines, inventory, lists, ideas, tips, recipes, etc.  You name it, I thought of it!
Everything that anyone needs to know on how to set up a home for the first time or how to simplify your home and make it work.  I've shared all of my tips and how I have made it work in our large family of 12!  The concepts are the same whether you have no children or you have 15.  Simplify your approach to homemaking and build it piece by piece!
Hope you enjoy and spread the news………..only $5 for a limited time!!!
Be blessed and have a wonderful rest of your week!